In the attribution approach, renewable feedstock is mixed with fossil feedstock during production. Our renewable feedstock is sourced from local household kitchen waste as well as Scandinavian wood waste. This means of production leads to up to 99% less greenhouse gas emissions when compared to the conventional grades.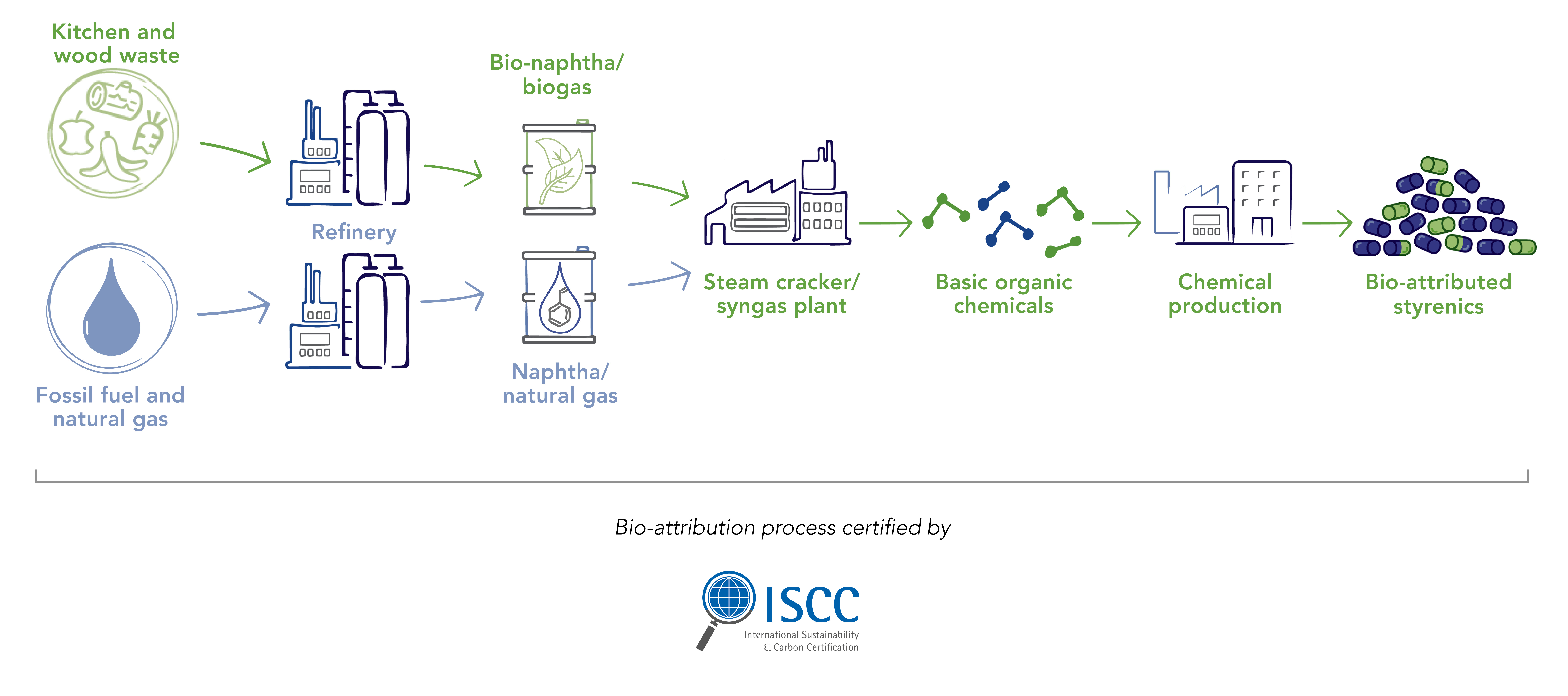 Our sourcing strategy for renewable feedstock is ISCC certified (International Sustainability & Carbon Certification).


Production of bio-attributed styrene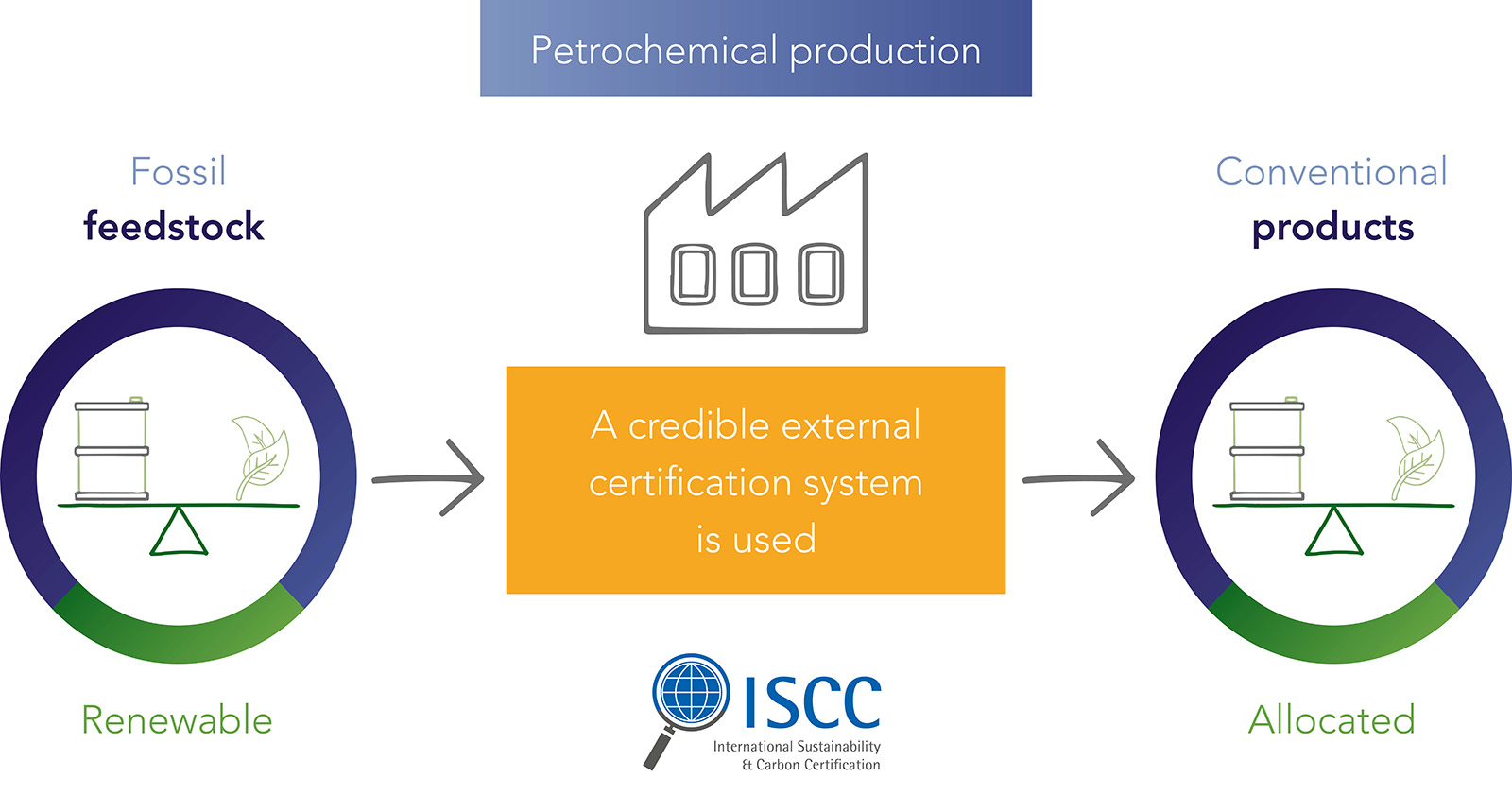 ISCC (International Sustainability & Carbon Certification) has fully certified that the processing of the bio-based feedstock along our entire supply chain is socially responsible, environmentally sustainable and credibly sourced, and ensured that our operations are in line with the highest legal, environmental, social and management requirements. This means that these product lines are being sustainably produced, help to mitigate climate change as well as help save limited fossil resources.