As a plastics producer, we are aware of our responsibility for the environment. Our employees proactively engage in initiatives to protect the environment and reduce plastic waste pollution, by participating in waste collection campaigns in their local communities. Employees organise a clean-up themselves or participate in a public event, which has now become quite popular.
Sarnia, Canada
Employees at our production site in Sarnia, Canada, are very committed when it comes to their own community. They established a Community Involvement Committee (CIC), recognising the need to improve the quality of life in the community in which they operate and are emotionally connected to. With the implementation of their CIC, they are able to build upon their site's skills and common interests and then connect these to worthy endeavors within their community. By encouraging the active volunteerism of Sarnia's workforce, the committee now continuing its work of creating a culture of giving back! In previous years volunteers have supported local, organised clean-up celebrations: they worked together with the St. Clair Conservation Authority, cleaning the environment and planting trees at the Dow Wetlands, and participated in the clean-up of Aamjiwnaang First Nation event, an annual Earth Day celebration to strengthen relationships within the community.
In 2021 the CIC challenged the site to take action and clean-up areas within its own neighbourhoods. Participants were asked to pick a convenient time, during the week of April 19 – 25, to do a neighbourhood clean-up and join over the 1 billion participants globally in celebrating Earth Day and the movement to change the world!
Map Ta Phut, Thailand
Our colleagues from Map Ta Phut, Thailand have been participating in the annual International Coastal Clean-up (ICC) since 2005. This initiative, led by Ocean Conservancy, is the world's largest volunteer effort to clean up the ocean, waterways, and coastlines, to help protect local marine wildlife and habitats. In the latest clean-up about 90 volunteers and their families from our Thailand office participated. Around 97 tonnes of litter was collected along the 15 km long coastline from Rayong's Suchada Beach, to Ban Chang's Nam Rin-Payoon Beach.
Antwerp, Belgium
Another example is an event our colleagues from Antwerp have been participating in on an annual basis - the big clean-up initiative in the Galgeschoor nature reserve. This clean-up is organised just before the breeding season by the Port of Antwerp and Natuurpunt Antwerpen Noord. The reserve is a tidal saltmarsh area on the banks of the Scheldt estuary, and a nesting area for many species of migratory birds. Due to the varying salt content, this reserve is also a habitat for specially adapted plants, and while the mudflat may look uninhabited, under the surface, it is crawling with life. The recycling company Indaver, will process part of the collected litter and either sort it for re-use or incinerate it to recover energy. We also cooperate with Indaver to recycle post-consumer polystyrene waste back into feedstock for reuse.
Global activities
In the recent years all regions (EMEA, Asia and the Americas) have taken part in clean-ups to protect the seas, beaches, forests and rivers/ riversides:
A volunteer group of employees and their family members from our São Paulo, Brazil, office conducted a clean-up effort at Praia Branca, on the coastline of São Paulo state. The team established a partnership with the organisation Instituto EcoFaxina, which performs clean-ups at beaches, mangroves, and conservation areas. Volunteers from our Mexico City office conducted a clean-up at the heavily polluted, El Capulin Dam in Mexico City. Colleagues from our Aurora office spent the day at the Fox Valley Park District cleaning-up and disposing of litter responsibly. Employees from our production site in Ludwigshafen, Germany, did their first clean-up initiative on a 5 km route along the river Rhine. The clean-up was coordinated with the local disposal companies, which also handed out their working materials.
Once the Covid-19 situation allows, there will be more events to come – and we will do our best to protect the environment proactively again.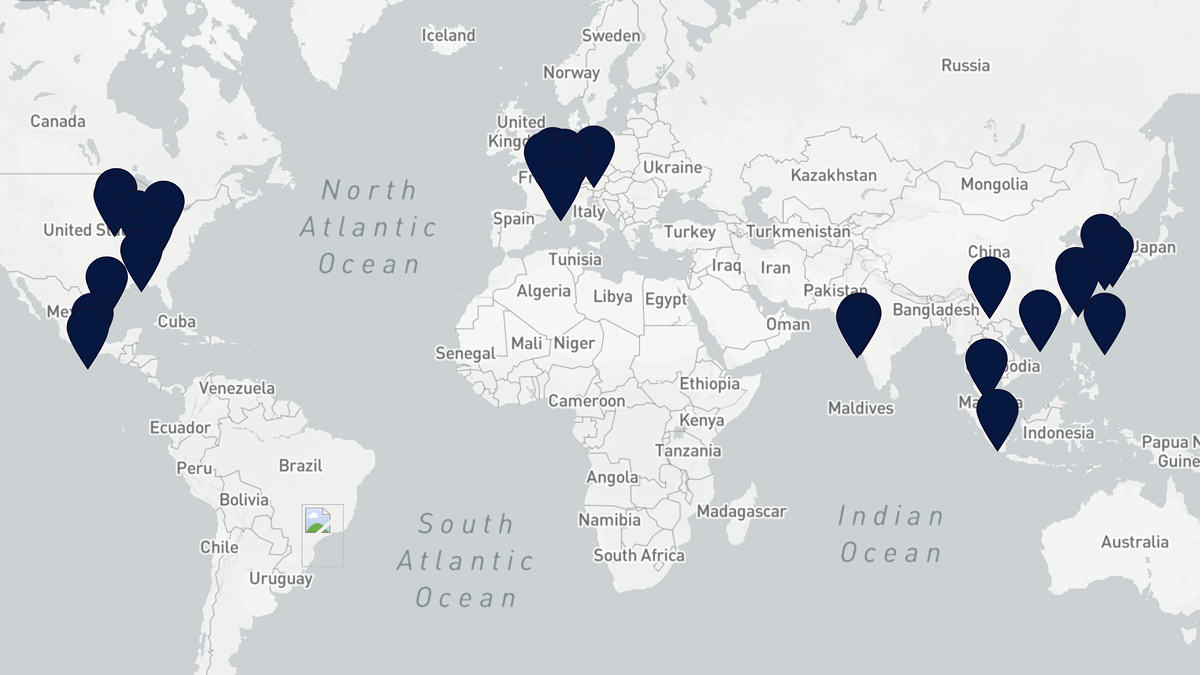 Explore our community involvement projects from around the globe