Our ambitious efforts to make styrenics circular will save valuable resources, recycle styrenics waste and reduce our environmental footprint. Our customers are joining us on our journey.
Unternehmensgruppe Theo Müller
We are working with Unternehmensgruppe Theo Müller, Germany's largest privately held dairy business, to develop a circular solution for polystyrene based on advanced recycling. This joint project focuses on the use of polystyrene that is recycled via depolymerisation, a process that converts post-consumer polystyrene waste back to its monomers. The advantage of this process is the generation of high-quality virgin polystyrene ultimately for food-related use. In other words, yoghurt cups made of recycled polystyrene will have the identical properties as yoghurt cups made of conventional polystyrene. Unternehmensgruppe Theo Müller, received some of our test samples and are pleased with the results. They believe that this test material has the potential to become one of the best products in terms of environmental impact as well as performance. We are now aiming to deliver commercial-scale production of recycled yoghurt cups by 2022.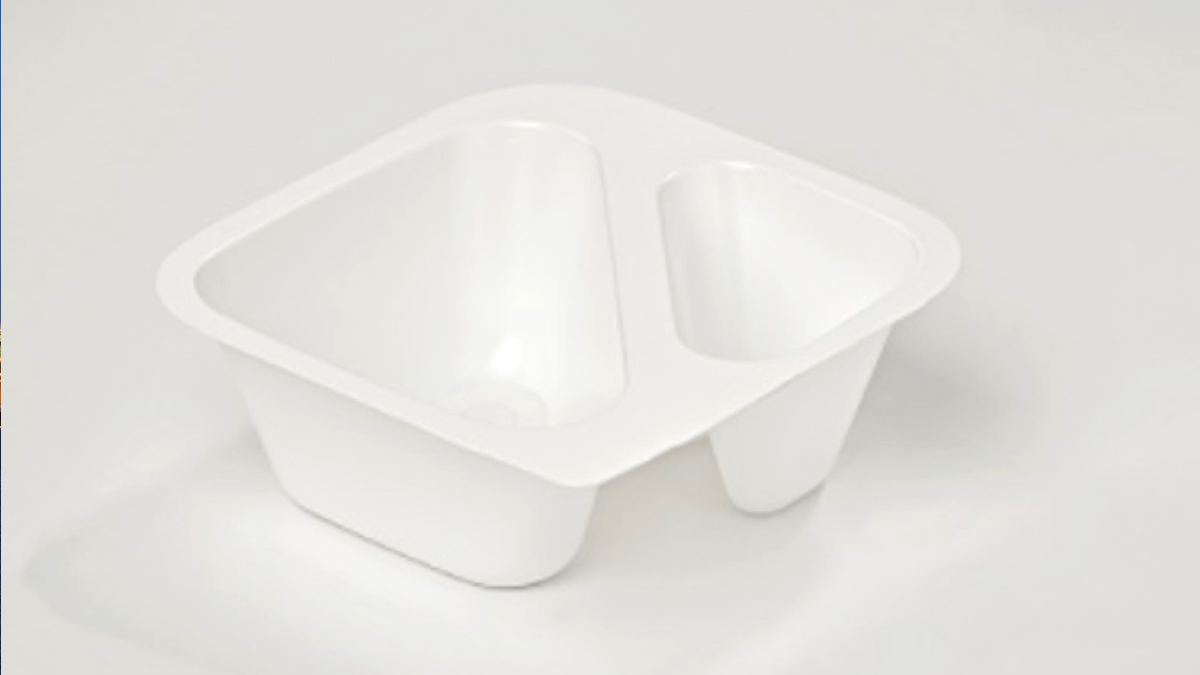 Sirap
We are collaborating with Sirap, an international leader of food-packaging containers, to be the first mover to use recycled polystyrene in the food-packaging sector. Sirap will benefit from the excellent property profile of ourmechanically recycled Styrolution PS ECO. Franck Dumasdelage, General Manager France at Sirap Group, comments: "Sirap has been investing into R&D for innovative and sustainable materials for more than 60 years. We have been working with INEOS Styrolution's virgin material before. Naturally, we were excited to learn that the material is available now also as mechanically recycled Styrolution PS ECO. It looks like the perfect material for our purpose."
TUPLUS
TUPLUS, a high-end manufacturer and designer of stylish, functional luggage, has selected Terluran® ECO GP-22 MR50 for its new range of travel luggage. The new product will help advance the company's efforts to reduce the carbon footprint of its products and promoting a more environmentally conscious mode of travelling. Ms. Jing Jiang, President, TUPLUS China says: "The performance and availability of Terluran ECO GP-22 MR50 as a drop-in solution exactly meets our requirements and enables us to achieve our company's recycling and CO2 reduction targets. We also appreciate INEOS Styrolution's local production capabilities, ensuring shorter lead times and better supply stability of its products and services."
nora by Interface
nora by Interface, the commercial rubber flooring brand of Interface, has selected Styroflex® ECO 2G66 B60 to support its efforts to lower the carbon footprint of its products as it endeavors to become a carbon-negative enterprise by 2040. Styroflex ECO is the extension of the Styroflex product line with materials based on bio-attributed styrenics.
Its feedstock sources, supply chain and production processes have been certified by the Roundtable for Sustainable Biomaterials (RSB) and the International Sustainability & Carbon Certification (ISCC), and thus comply with the highest sustainability certification criteria. A 100% substitution of fossil-sourced styrene with an certified bio-attributed styrene shows a 74% lower greenhouse gas footprint when compared to styrene produced from fossil feedstock.